Embrace Urban Style with Our Oversized Washed T-Shirts - Discover the Perfect Blend of Comfort and Streetwear Edge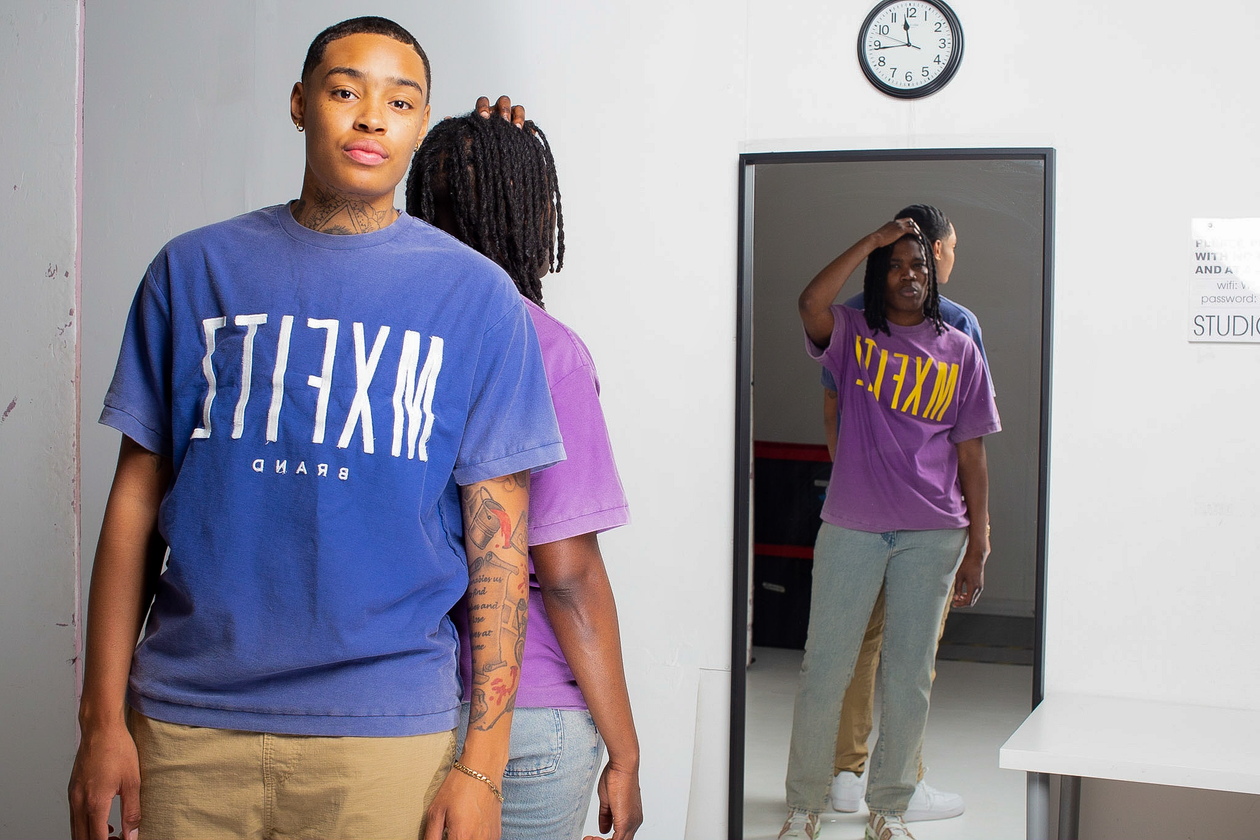 Welcome to the world of urban fashion, where style meets comfort. Our streetwear clothing brand is thrilled to introduce our latest collection of oversized washed t-shirts. These statement pieces effortlessly blend urban edge with unparalleled comfort, making them a must-have addition to your wardrobe. In this blog post, we'll dive into the unique features of these shirts, highlighting their design, versatility, and overall appeal. 

1. Unveiling the Design:
Our new oversized washed t-shirts showcase the perfect harmony between streetwear aesthetics and artistic innovation. Both designs capture attention and spark conversations, allowing you to express your individuality.

2. Reversible Brilliance:
We understand the importance of versatility in streetwear fashion. That's why both of these oversized washed t-shirts are reversible, giving you the freedom to switch up your style with ease. One side showcases the captivating design mentioned above, while the other side offers a clean and minimalistic look, allowing for effortless outfit coordination. It's like having two shirts in one, providing endless possibilities for expressing your unique style.

3. Unisex Appeal:
Fashion has no boundaries, and our oversized washed t-shirts are designed to be inclusive for all. Regardless of gender, these shirts are carefully tailored to provide a comfortable and flattering fit, ensuring everyone can rock their streetwear look effortlessly. Embrace the unisex appeal and break the traditional fashion norms with these versatile pieces that defy expectations.

4. Unparalleled Comfort:
Fashion should never compromise on comfort, and our oversized washed t-shirts deliver just that. Crafted from the finest, super-soft fabrics, these shirts feel like a cozy embrace against your skin. The washed treatment adds a worn-in and relaxed feel, making them perfect for both casual outings and laid-back urban adventures. Experience the luxury of comfort without compromising on style.
5. Stand Out, Be Bold:
Our oversized washed t-shirts are more than just clothing; they are a symbol of self-expression. By embracing these distinctive shirts, you're choosing to stand out from the crowd, embrace your individuality, and embrace the vibrant streetwear culture that fuels creativity and pushes boundaries. Let your clothing reflect your personality and make an unforgettable impression.

Unlock your urban style potential with our latest oversized washed t-shirts. From the vibrant pixelated design to the intriguing glitched effect, these shirts are a celebration of individuality and self-expression. Their reversible feature adds an element of versatility, allowing you to effortlessly switch up your look. Get ready to experience unparalleled comfort without sacrificing your edge. Embrace the fusion of art, comfort, and urban fashion with our brand's oversized washed t-shirts. Elevate your wardrobe today!
Leave A Reply
Your email address will not be published. Required fields are marked *